Must See Melbourne Rock Band:
The Ugly Kings
Take one part power, one part blues, throw in some dirt and grit to taste, stir it all together with a spoon dipped in raw emotion and you've got the fuel that pumps through the sub-human veins of Melbourne rock n' roll giants, The Ugly Kings.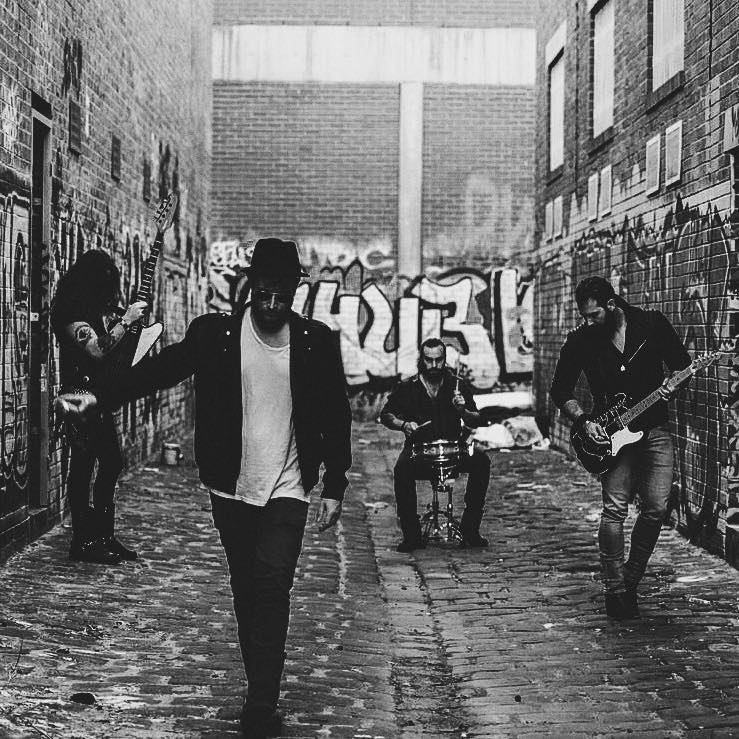 Drawing influences from such rock music blue bloods as Led Zeppelin, Black Sabbath, The Doors, Jimi Hendrix, Jack White and The Black Keys, The Ugly Kings comprised of the gravely vocals of Rusty Clark, the oppressing guitar of Christos Athanasias, the thunderous bass of Nick Dumont and the pounding drums of Ryan Scoble, are the proud power blues monarchs of a modern age and the keepers of a royal rock n' roll lineage.
The Ugly Kings have played packed shows all over Melbourne and their powerful live performances have established them as one of Melbourne's must see local rock bands.
If there was such thing as a rock n' roll bible, the story of The Ugly Kings might read like this: The Ugly Kings followed a rogue star to a dive bar, here they presented rock n' roll Jesus with gifts of rock, power and blues.
As far as we know, no such religious text exists, the real story goes as follows: A Greek, a Kiwi, a Frenchman and an Aussie walk into a bar… and rock the living shit outta' the place!
2016 saw drummer Ryan Scoble depart for Europe and leave his sticks to fellow Melbourne Rock n' Roller Andy Alkemade of Two Headed Dog.
If you are interested in guitar lessons then fill out the form for your FREE evaluation lesson by clicking the FREE lesson button below.
CALL NOW
To book your FREE evaluation lesson
0490 137 621

BECOME THE ELECTRIC GUITARIST YOU'VE ALWAYS DREAMED OF BEING.