Beginner Electric Guitar Course
The Beginner Electric Guitar Course is a comprehensive method designed to teach people with no existing playing ability what they need to know in order to play the electric guitar. The course is designed for complete beginners who want to be able to play styles of music synonmous with the electric guitar.
The course runs for 6 weeks with an hour long class once a week. Classes are usually 6 to 8 people in size. Individual attention and question answering is provided.
Course Content
Some of the things this course will cover are:
Open chords
Strumming patterns
Picking
Barre chords
Tabs
Chord charts
Picking patterns
Correct technique
String muting
Hammer-on's and pull-off's
Chord changes
Power chords
Scales
Riffs
Rhythm
Playing to a metronome
Practice
Why Take This Course?
After taking this course you'll be able to play open chords and barre chords, use strumming patterns, understand correct fretting and picking technique, pick single notes, read tab and chord charts, use picking patterns, mute strings for chords and scales, use hammer-on's and pull-off's, change chords quickly and effectively, play power chords, play scales, play different kinds of riffs, understand rhythm, play to a metronome, understand how to practice effectively and how to learn songs.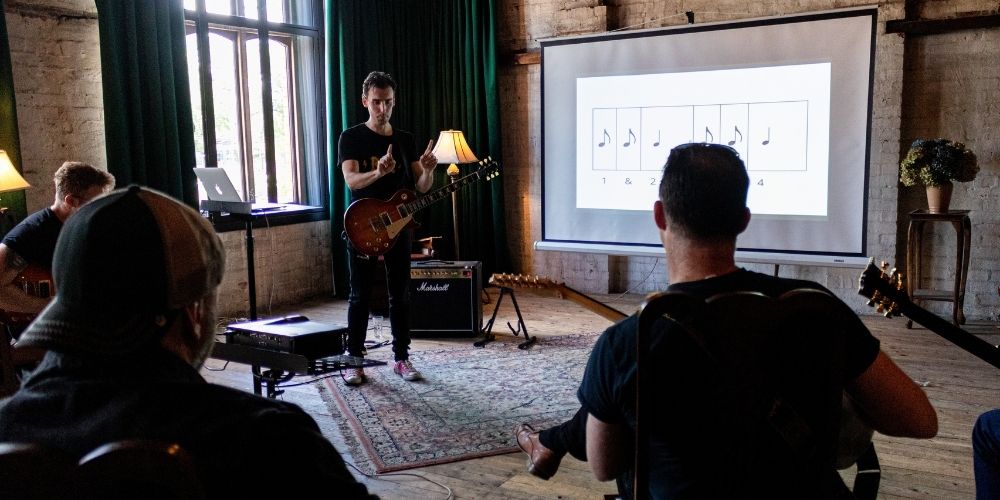 If you're intersted in booking your place in the Beginner Electric Guitar Course fill out and submit the form below. When I receive it, I'll give you a call to talk about the next course starting date, the price of the course, what's going on with your guitar playing and what you'd like to get out of the course. I'm looking forward to hearing from you soon.
What do our students say?
I highly recommend Dean's classes for anyone wanting to learn to play the electric guitar. I decided I wanted to learn the guitar as an adult and I reached out to Dean and I am so glad I did. I've enjoyed every lesson and have learnt so much. Great teacher and musician!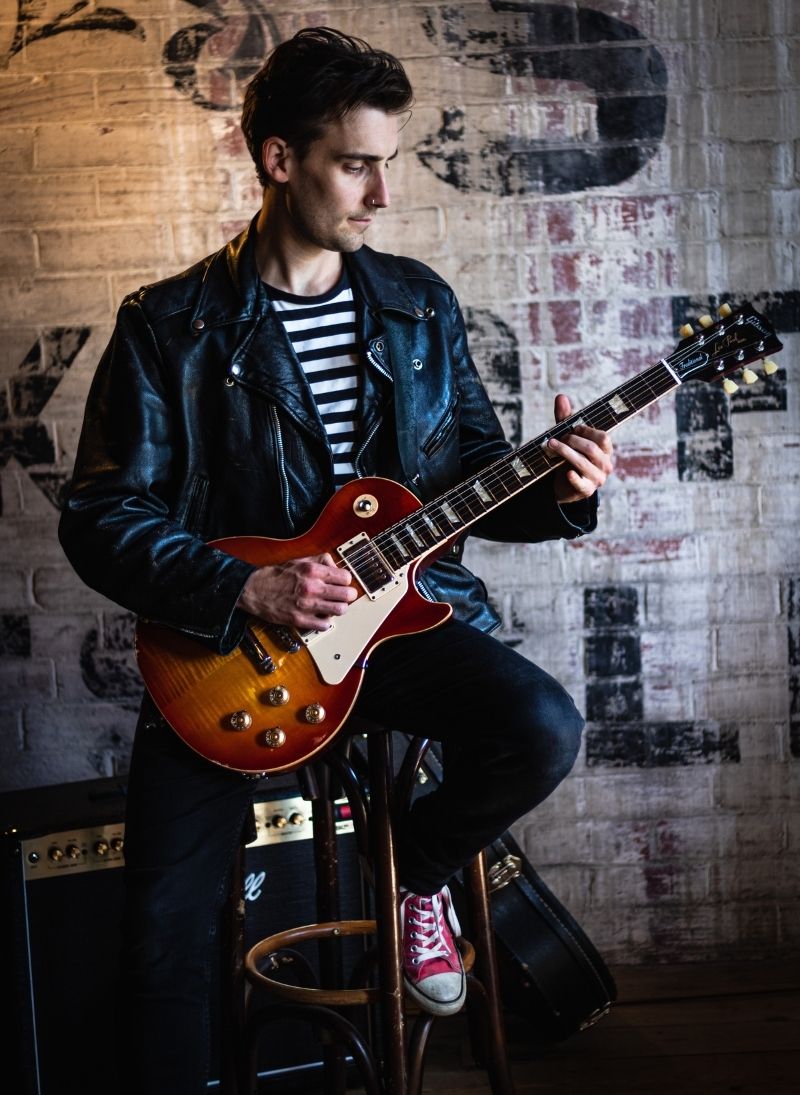 Will I be able to ask questions and receive one on one help during the class?
Yes, you'll be able to receive one on one help during the class as well as ask questions. A lot of the time people have the same sort of questions because they're all experiencing the same challenges. There'll be times when I walk around the class checking in to see how everyone is doing, this will give you the chance to ask questions directly if you need.
What makes this course different from learning guitar any other way?
This course is designed for beginners who want to be able to play electric guitar styles. You'll receive the best information and material available to start you off on your journey to becoming a competent electric guitarist.
Will I have to play in front of everybody?
No. When we go over material in the class everyone will play together as a group. At no time will you be expected to play in front of everyone.
Will this course help me to eventually play rock songs and solos?
Yes, this course is designed for beginners who want to become electric guitarists who can play rock songs and solos. Though we'll be focusing on material of a beginner level, it's all designed to help you get to the point where you can play riffs and solos.
Our Most Requested Services
Got any questions regarding courses and lessons?
I'd love to  hear from you!