Must See Melbourne Rock Band:
The Dukes of Deliciousness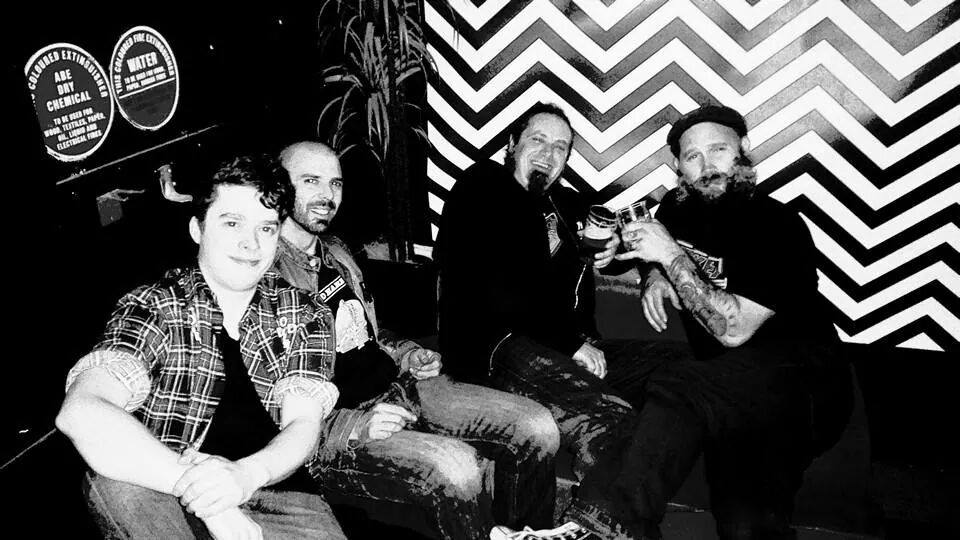 If raunchy riffs, hooky choruses, bombastic live performances and general rock n' roll hedonism wets your appetite, then Geetroit's home grown exports The Dukes of Deliciousness have just what it takes to satisfy your hunger pangs.
Drawing influences from such bands as The Rolling Stones, Kiss and The Eagles of Death Metal, The Dukes of Deliciousness deliver amazing rock songs through high-energy, no holds barred live performances in the local fashion of such Geetroit rock legends as, Magic Dirt, Bored and Warped.
The awesome foursome comprised of the charismatic stage presence of front man and bass guitarist Mike Findlay, the bowel vacating thunder of drummer Justin Rhodes, the raunchy riffs of rhythm guitarist Joe Addamo and the face melting licks of lead guitarist Billy Watts have shared the stage with such rock n' roll royalty as Red Fang, Brant Bjork, Earthless, Supersuckers, Cosmic Psychos, King Gizzard and the Lizard Wizard, Gay Paris, Tumbleweed, Splatterheads, Warped, Casanovas, Mustang, King of the North, Dallas Frasca, Bob Log III, HITS, Guitar Wolf, Beastwars, Dead City Ruins, Frowning Clouds, and Don Fernando, released numerous rock n' roll recordings and have well and truly established themselves as one of Melbourne and Geelong's must see local rock bands.
It's the bands solid working reputation that landed Mike Findlay the position of front man and bass guitarist for the Powder Monkeys reunion gig line up that marked the ten year anniversary of the tragic death of Powder Monkeys front man and Aussie rock legend Tim Hemensley.
The Dukes of Deliciousness are currently working on their debut album which is set for release in 2016, so keep a weather eye on their facebook page for the tasty tunes to come.
If you are interested in guitar lessons then fill out the form for your FREE evaluation lesson by clicking the FREE lesson button below.
CALL NOW
To book your FREE evaluation lesson
0490 137 621

BECOME THE ELECTRIC GUITARIST YOU'VE ALWAYS DREAMED OF BEING.