Must See Melbourne Rock Band:
Tequila Mockingbyrd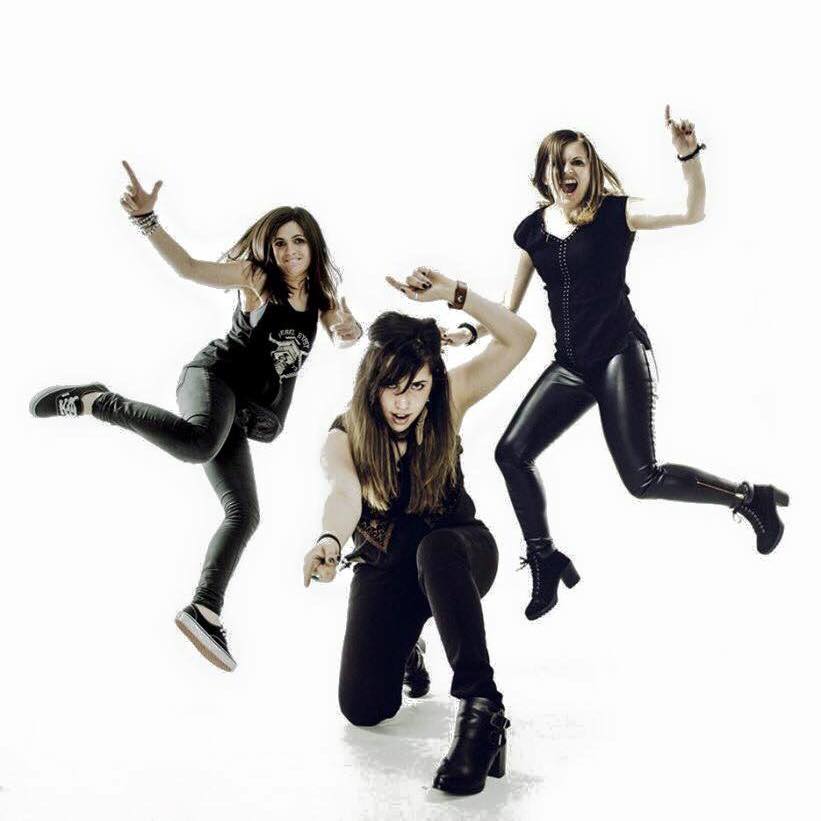 Tequila: A potent alcohol made from the blue agave plant.
Mockingbird: A small bird that sings loudly at night.
If you are wondering what the musical result of a combination of these two components would sound like then flap your drunken tail feathers to the next Tequila Mockingbyrd show and find out for yourself.
The similarity between the fiery fury and semi sweet (but not too much) flavour of the potent alcohol that inspired the bands name, and the unrestrained music the gals produce can be experienced through the hooky riffs and catchy choruses inspired by such rock wingmen as The Living End, AC/DC, Joan Jett and the Blackhearts and The Arctic Monkeys.
The all girl power trio consisting of the sultry vocals and lead guitar of Estelle Artois, the thunderous bass of Jess Riley, and the gut bustin' drums of Josie O'Toole have been rattling cages and ruffling feathers all over Melbourne and Australia with their savage brand of high energy (and very, very loud) live performances since 2012.
Since the bands humble beginnings the girls have toured Australia twice, achieved two sold out video launches, supported Baby Animals and The Superjesus at the HiFi Bar in Melbourne, have been featured on CNN International and launched a signature Fragrance along with their 2015 EP "I Smell Rock & Roll".
So next time your in the mood for a glass of blues based heavy rock with a twist of punk and pop, fly, don't walk to a Tequila Mockingbyrd live show and lose yourself in the intoxicating fury that have established Tequila Mockingbyrd as one of Melbourne's must see local rock bands.
If you are interested in guitar lessons then fill out the form for your FREE evaluation lesson by clicking the FREE lesson button below.
CALL NOW
To book your FREE evaluation lesson
0490 137 621

BECOME THE ELECTRIC GUITARIST YOU'VE ALWAYS DREAMED OF BEING.