Must See Melbourne Rock Band:
My Dynamite.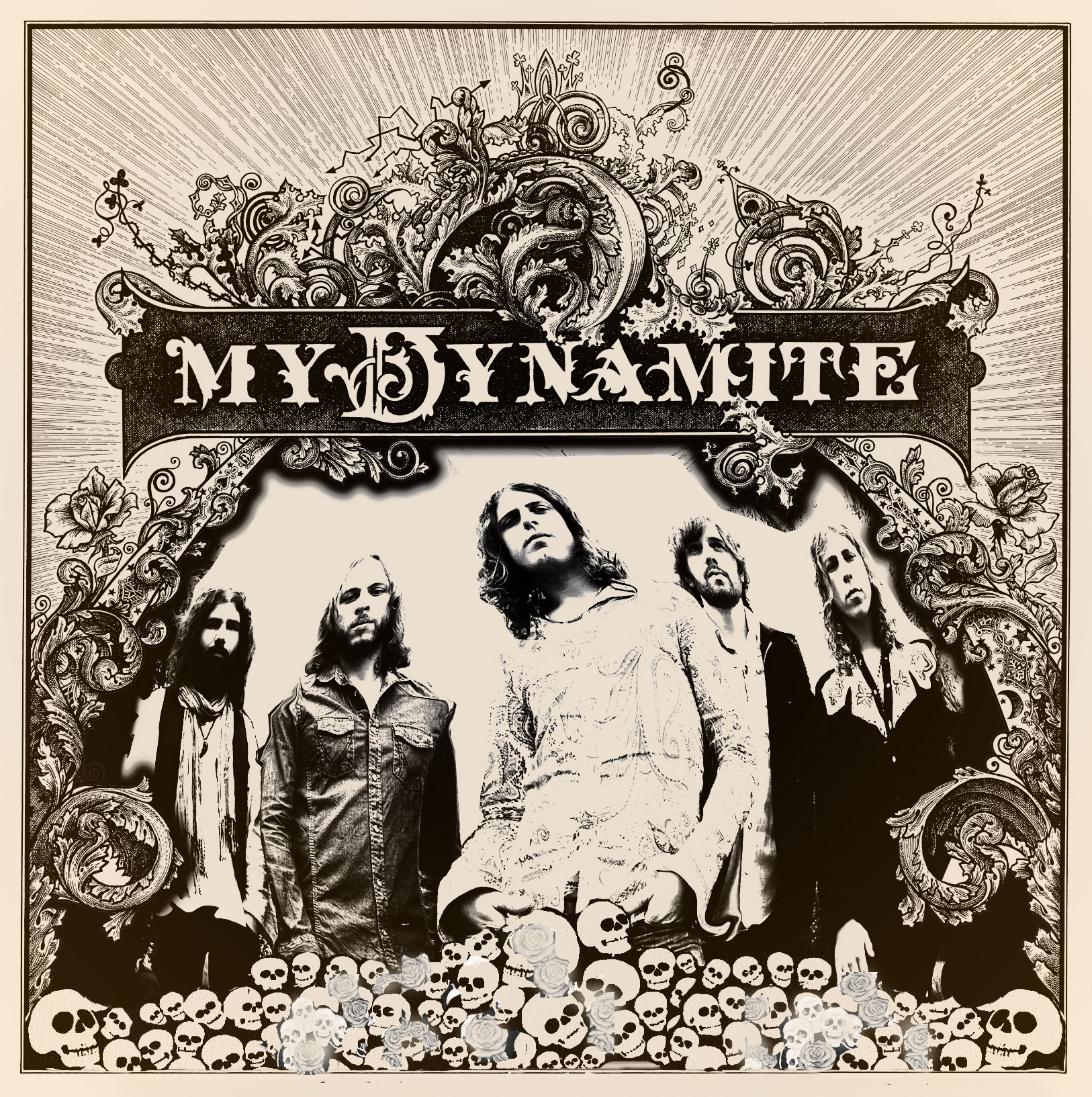 If your soul is searching for cosmic frequencies and pulsating electric energy in the flavour of The Rolling Stones, The Black Crowes, Gov't Mule, Humble Pie and The Faces to lift you out of your current state and into a higher realm of ass shakin' elation, then make your way to the next My Dynamite gig to rejoice in an atmosphere of Rock n' Roll jubilation and experience some of the finest Rock music Melbourne has to offer.
Consisting of lead vocalists Pat Carmody, the dual guitar partnership of Jorge Balas and Benny Wolf the bass guitar of Trav Fraser and the drums of Simon Aarons, My Dynamite are a toe tappin', knee slappin', ass shakin', rule breakin' Rock 'n' Roll riot sure to have you nodding your head and raising your glass.
The bands sound pays homage to the jams of the Grateful Dead, the grooves of The Black Crowes and The Rolling Stones, the vocals of Steve Marriot of Humble Pie and Faces era Rod Stewart all peppered with the hooks of home grown Aussie Pub Rock, this sound was caught within the lads 2012 self titled debut album available on iTunes.
So next time your in the mood for some groovy tunes and a good time catch the boys jamming in a bar near you and find out why My Dynamite are undoubtedly one of Melbourne's must see local rock bands!
If you are interested in guitar lessons then fill out the form for your FREE evaluation lesson by clicking the FREE lesson button below.
CALL NOW
To book your FREE evaluation lesson
0490 137 621

BECOME THE ELECTRIC GUITARIST YOU'VE ALWAYS DREAMED OF BEING.