Must See Melbourne Rock Band:
King Of The North
If you can imagine for one moment the combined riffs of Toni Iommi and Jimmy Page accompanied by the thunderous drums of John Bonham, then you are well on your way to understanding what it's like to experience a performance by Melbourne hard rock duo, King Of The North!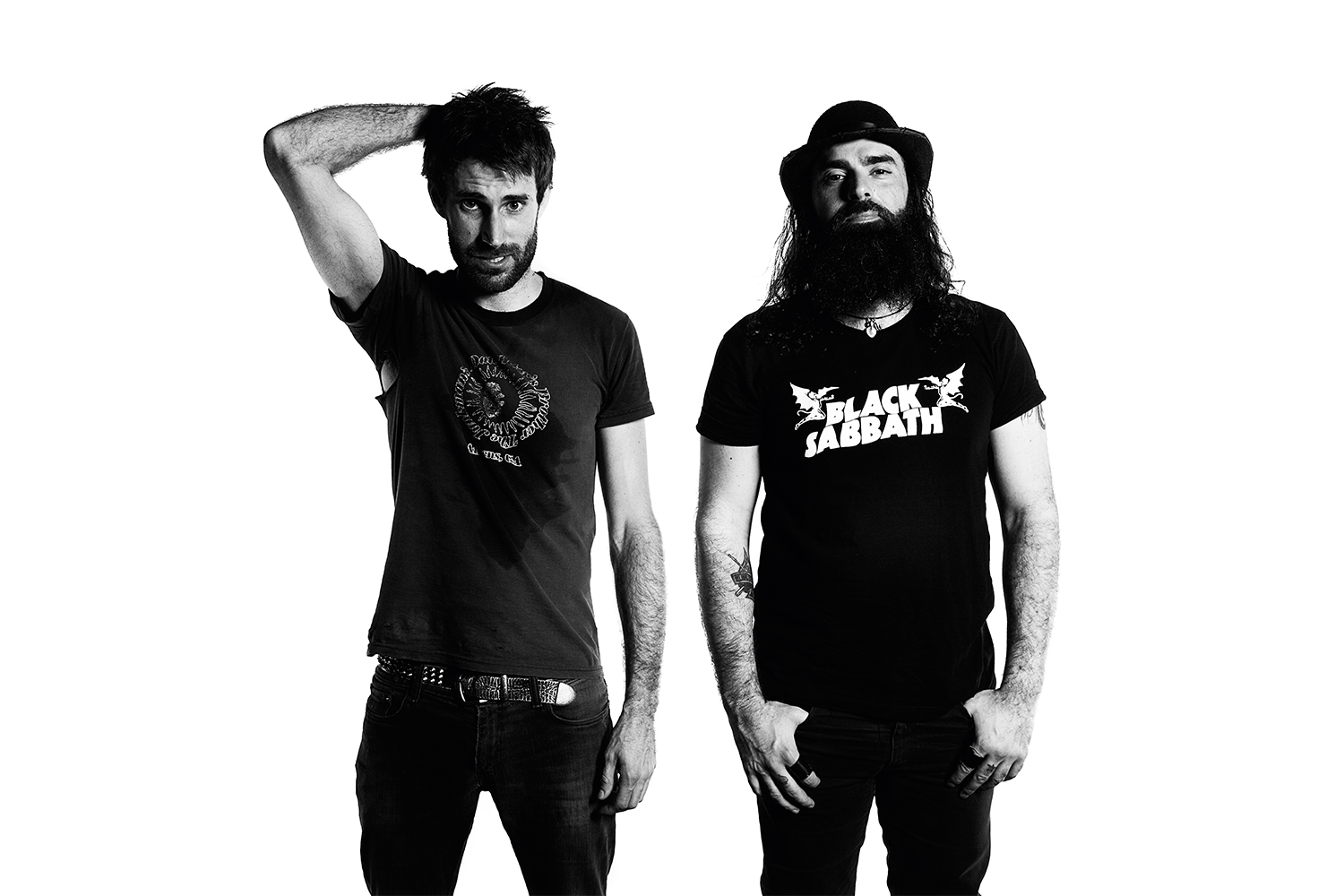 Described as a mixture of Led Zeppelin and Black Sabbath, King Of The North are a wall shaking, ball busting cornucopia of down tuned guitar riffs and thunderous drum triplets.
Comprised of guitarist and lead vocalist Andrew Higgs and Drummer and backing vocalist Danny Leo, King Of The North's powerful live shows and colossal sound have set a new global standard for rock n' roll duo's.
One of the bands defining characteristics is an electric guitar setup born from the demented mind of Andrew Higgs coined the "3 from 1 guitar technique".
This crazed concoction allows one guitar to achieve the sound of two electric guitars and a bass, further confusing any already overwhelmed patrons experiencing a King Of The North performance for the first time.
It is this wall of sound combined with the band's high-octane live performances that have established King Of The North as one of Melbourne's must see local rock bands!
In 2016 Danny Leo left the band leaving his sticks to Brisbane groove machine Steve Tyssen.
If you are interested in guitar lessons then fill out the form for your FREE evaluation lesson by clicking the FREE lesson button below.
CALL NOW
To book your FREE evaluation lesson
0490 137 621

BECOME THE ELECTRIC GUITARIST YOU'VE ALWAYS DREAMED OF BEING.