Atomic Riot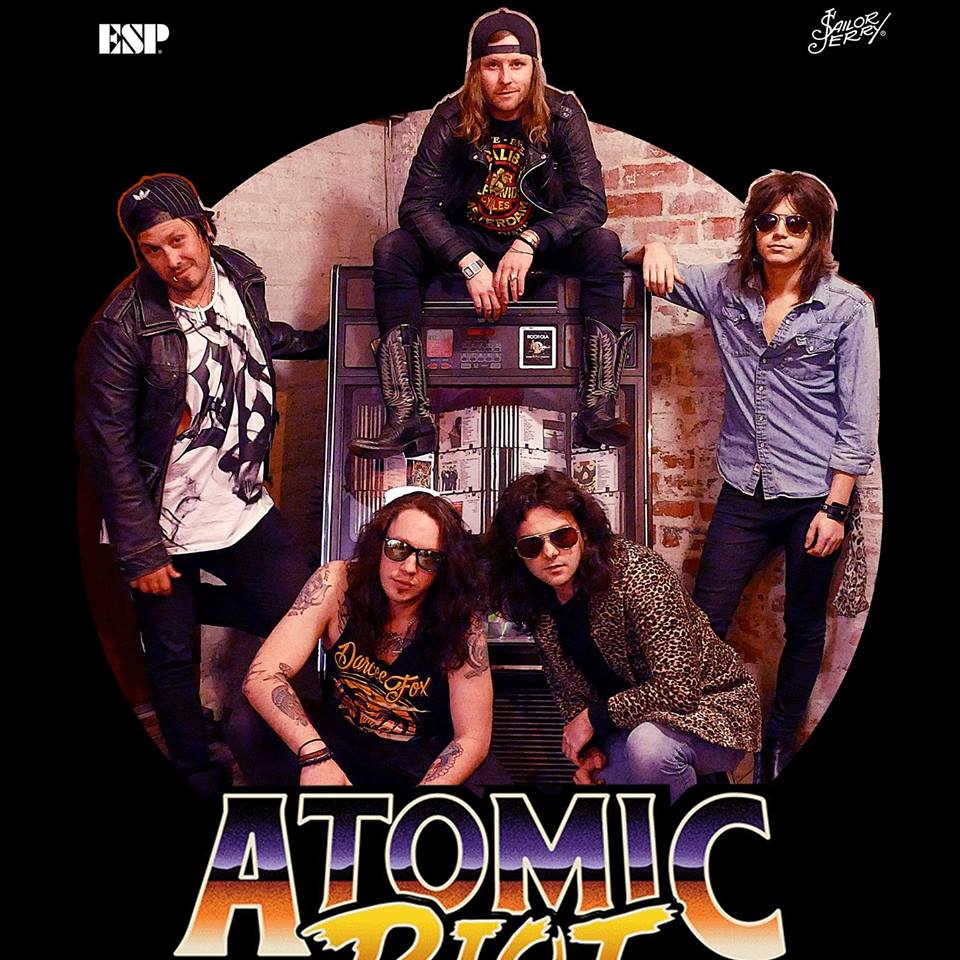 If it's a slice of hot and spicy Rock n' Roll you're hungry for then look no further then Melbourne's home cooked delicacy, Atomic Riot!
Fusing all the best rock flavours of the of 70's and 80's, Atomic Riot are a tasty addition to Melbourne's thriving rock scene and are a guaranteed recipe for a good time.
The crass concoction consisting of the shredding guitars of Drew Suhr and Alex Richo, the pounding bass of Tommy Sunset and the soaring vocals of Ash Lightning have rocked stages all over Melbourne and beyond.
Atomic Riot's riveting sound has been captured in their EP which includes such Party Rock bangers as Ace Up My Sleeve, Dangers Daughter, Get Your Kicks and Whiskey Business.
So if you want to time warp back to the Sunset Strip in it's heyday, get yourself to the next Atomic Riot gig and find out why they are one of Melbourne's must see Rock bands.
If you are interested in guitar lessons then fill out the form for your FREE evaluation lesson by clicking the FREE lesson button below.
CALL NOW
To book your FREE evaluation lesson
0490 137 621

BECOME THE ELECTRIC GUITARIST YOU'VE ALWAYS DREAMED OF BEING.