About Dean
Dean Luke is a professional guitar teacher from Melbourne who's lessons focus exclusively on rock, blues and metal styles.
Specialising in lead guitar – Dean has had the pleasure of helping hundreds of students from all over Australia improve their guitar playing, overcome their challenges and develop the playing ability they've always wanted.
Teaching Guitar Lessons, Melbourne and Australia-wide.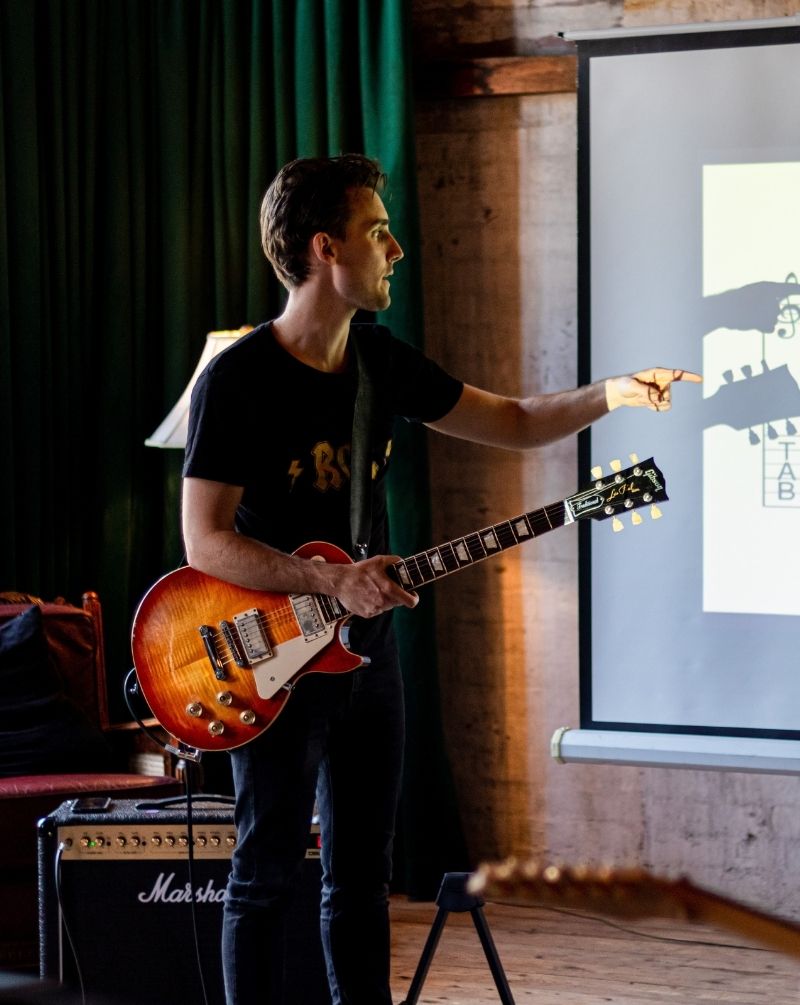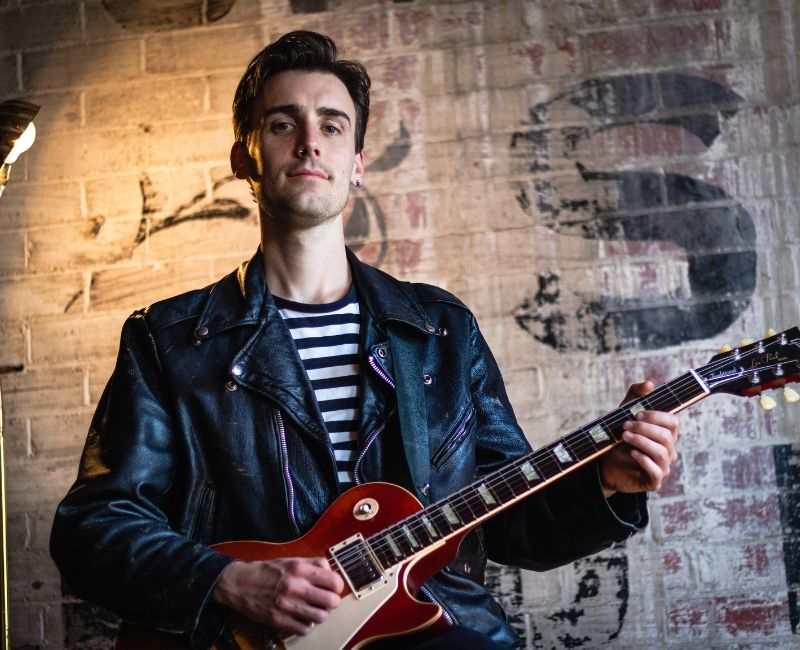 "Growing up in regional Victoria, there weren't a lot of options for guitar lessons – especially lessons that focused on advanced lead guitar. I really wanted to be able to find a teacher who specialised in the kind of stuff I wanted to learn but couldn't, so I decided to become that teacher.

At Rock Guitar Lessons my students learn what I wish someone showed me when I was at their stage. I've had a lot of experience working out what information is best to teach at certain times in order for my students to improve as quickly as they can.

Whether someone takes one of my courses or signs up to my private face to face or Zoom lessons – I'm confident they're getting some of the best information available regarding lead guitar, rhythm guitar, technique and theory for rock, blues and metal styles."
In addition to teaching Dean also plays in the Australian rock band The Evils.
Our Most Requested Services
Working with Dean has been absolutely brilliant. I'd been playing guitar for about 5 years and wasn't making the headway I wanted; Dean quickly understood where I was at and pulled together a plan to take me to the next level.
As a self taught guitarist I never really had a great foundation but Dean helped me with my form and technique and soon I'll be shredding it up like Kirk Hammett!
Dean is a great tutor, he is extremely knowledgeable and patient, overall the experience is enjoyable and tailored to my needs. Under Deans guidance I have made genuine progress with my guitar playing.
Dean is probably the first teacher that really helped me overcome my obstacles. I highly recommend Dean if you are interested in taking your guitar skills to the next level.
Got any questions regarding courses and lessons?
I'd love to  hear from you!