My Left Boot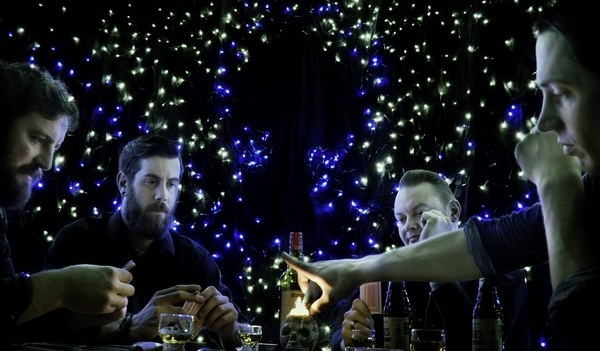 When it comes to describing Melbourne rock veterans My Left Boot the first thing that comes to mind is their incredible live show consisting of soaring vocals, wailing guitar, pounding drums, thunderous bass and epic phsych-rock songs.
My Left Boot consisting of lead guitarist Daniel Firth, vocalist and guitarist Matt Chapman, bassist Aston Cochrane and drummer Liam Duffey have developed their amazing sound from the combined influences of Led Zeppelin, Soundgarden, Black Sabbath, Queens Of The Stone Age, Buffalo, Captain Beyond and Kyuss and the hard work and determination that goes with playing in an original rock band for 10 years.
Over this period My Left Boot have released "Season Of Time" a 2005 EP, "Summer Songs" their debut long player in 2012 and performed at some of Melbourne's most hallowed rock n' roll venues.
It's the bands unforgettable sound and dedication that has earned them their Australia wide cult following and bestowed them with the title of one of Melbourne must see local Rock bands.
If you are interested in guitar lessons then fill out the form for your FREE evaluation lesson by clicking the FREE lesson button below.
CALL NOW
To book your FREE evaluation lesson
0490 137 621

BECOME THE ELECTRIC GUITARIST YOU'VE ALWAYS DREAMED OF BEING.