Must See Melbourne Rock Band:
Lonesome.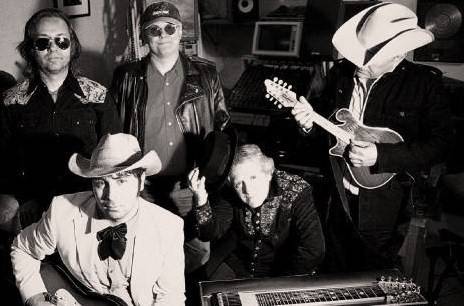 If you love arrangements both tasteful and rocky combined with lyrics heartfelt and edgy, all delivered with authentic country rock flare, then Melbourne country rockers Lonesome might just be your new favourite band.
Influenced by the grit and swagger of Johnny Cash, Merle Haggard, Bob Dylan, Gene Clark and Gram Parsons and comprised of guitarist and lead vocalist Johnny Livewire (The Rumours, The Morning After Girls), guitarist Mick Holmes (The Negatives, Paul Kelly and The Dots), bass guitarist Andrew Picouleau (Dave Graney & the Coral Snakes, Sacred Cowboys), drummer Graeme Perry (Man and Machine, The Zimmermen) and mandolin and pedal steel guitarist Chris Langman (Paul Kelly and The Dots), Lonesome are a genuine country rock band straight out of Melbourne.
So next time your in the mood for driving rhythms, fiery guitar solo's, masterful lyrics, and authentic country rock n roll, get down to the next Lonesome gig and do ya'self a favour!
If you are interested in guitar lessons then fill out the form for your FREE evaluation lesson by clicking the FREE lesson button below.
CALL NOW
To book your FREE evaluation lesson
0490 137 621

BECOME THE ELECTRIC GUITARIST YOU'VE ALWAYS DREAMED OF BEING.