Private Lessons
Located in Brunswick & Coburg North
Improve your playing and overcome your challenges with private lessons from a studio in Brunswick and Coburg North. Develop a firm grasp and solid understanding of lead guitar, improvising, technique, theory, modes and scales, rhythm, song writing, practice and anything else you'd like to work on.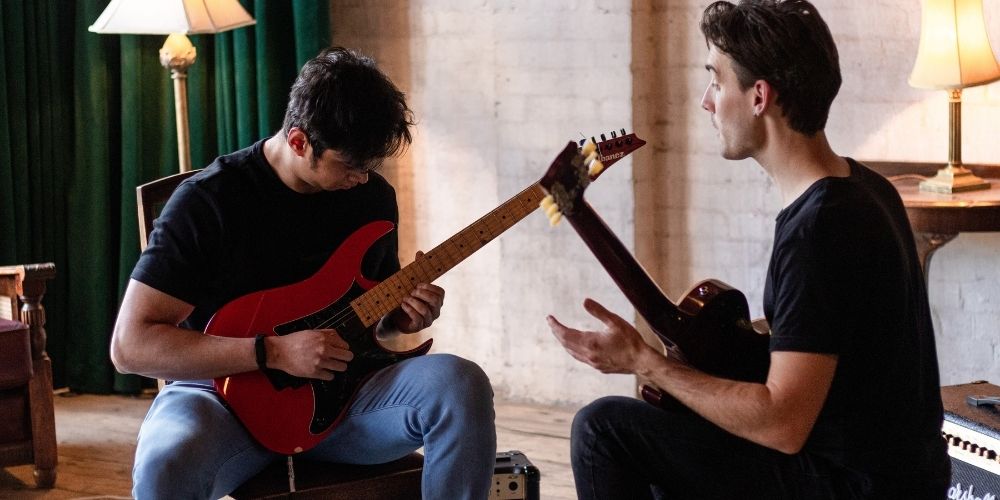 The most common problems my students face when they first come to me are feeling overwhelmed and confused by online information, struggling with sloppy playing and messy technique, struggling with timing, struggling with bends, feeling stuck in a rut, not being able to improvise very well, playing the same old things again and again, feeling like they've hit a speed barrier, feeling like they should be better for the time they've been playing, having a limited knowledge of scales and theory, feeling intimidated by theory and not knowing where to start and not having a structured approach to learning, improving and practicing. If you're experiencing any of the same problems I'm confident I can help you.

 

In this day and age just about every piece of guitar playing and musical information can be found online for the price of an internet connection. The only catch is – you've got to find it, there are lots of conflicting views and information on certain things, it's hard to know what information you need at the right time, it can be really time consuming to source, there are plenty of people attempting to explain stuff who don't have a clue, you can't ask questions, you can't experience feedback and you have to hold yourself accountable.

 

Private lessons with an experienced teacher will allow you to receive the best information at the right time, work on things that are relevant to the ability you want to develop, ask questions, receive feedback and be held accountable for your practice and improvement.

If you're interested in private lessons then you're eligible for a FREE trial. This trial will give you an idea of how lessons work so you can decide whether you'd like to go ahead with them or not, risk free. It will also give me a chance to hear you play, see you play and get a better idea of what we need to work on in order for you to become the guitarist you want to be.
Are you ready to book?
Complete the from below to arrange your FREE trial lesson.
When I receive it I'll give you a call to chat a bit about your guitar playing, the lesson prices and formats and the playing goals you want to achieve. I'm looking forward to hearing from you soon.
What do our students say?
"Great guitar teacher! I have improved so much since I have taken lessons with Dean for the past 2 years. Highly recommend anyone interested in taking their guitar skills to the next level to contact Dean."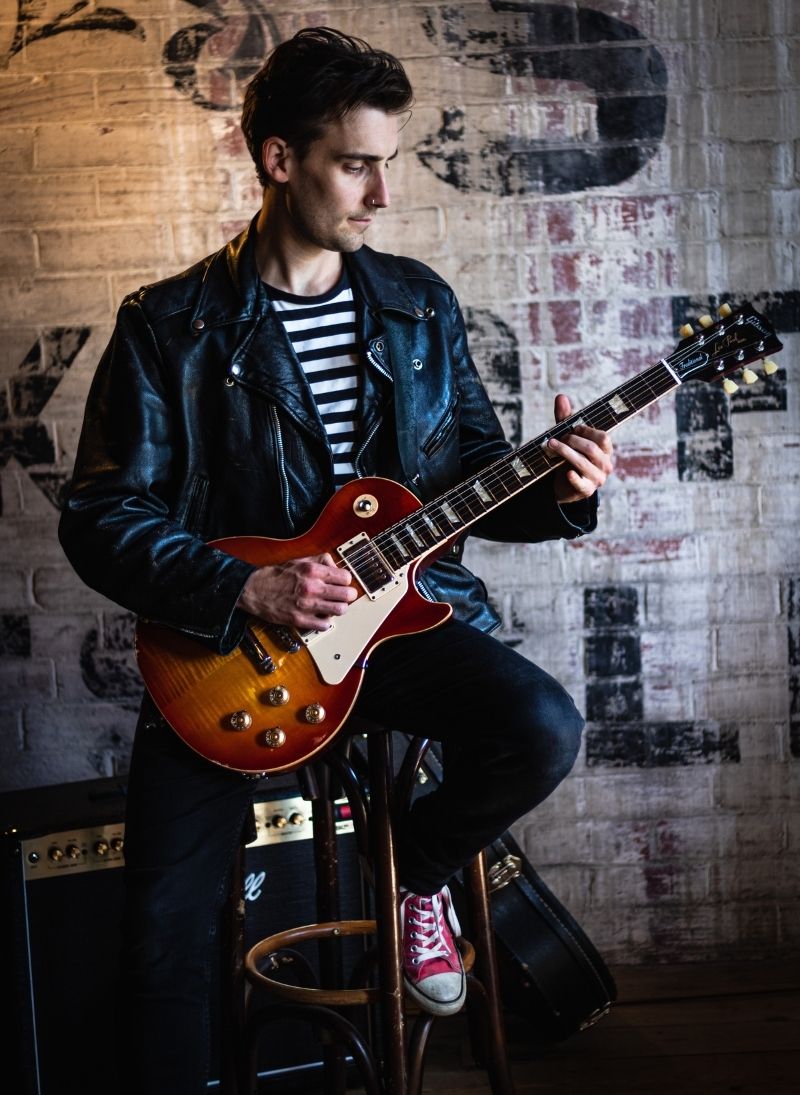 I'm over 40, am I too old to learn or improve?
No. You're never too old to learn new things on the guitar or improve your existing ability, I don't know why people keep asking me this. For some strange reason, a lot of people believe learning and improving is only something you can do when you're younger and once you hit a certain age, you're not aloud to learn anything new or improve on anything – you've just got to work with what you've got. It's absurd. Learning doesn't stop, even the best musicians in the world are still learning and improving and will continue to do so well into their old age.
How do private lessons work?
After you send through your form for a FREE trial lesson, I'll give you a call to chat about your playing and what you want to achieve. Next we'll work out a time and day for your trial. If after the trial you decide you'd like to start lessons, we'll work out a day and time for your ongoing lessons. All lessons are administered in term blocks that are four weeks long, this goes for Zoom lessons as well. You'll pay for your lessons by the term. You'll be able to choose whether you'd like a lesson every week or every second week, as well as whether you'd like your lesson to go for half an hour, 45 minutes, or an hour. Contact me for lesson prices.
Do you teach beginners?
Yes, just because I specialise in lead guitar and advanced styles of electric guitar playing doesn't mean I don't teach beginners. I've had quite a lot of students start at a beginner level with the goal of playing rhythm and lead guitar well in rock, metal and blues styles. A lot of them have reached that goal now.
I'm not interested in electric guitar or rock, metal and blues styles - can I still study with you?
I mean, you could. I'd just prefer not to take you on as a student. If you're not interested in the expertise I offer than you're better off going somewhere else.
Our Most Requested Services
Got any questions regarding courses and lessons?
I'd love to  hear from you!