The Rhythm Guitar Course is a comprehensive method designed to teach people what they need to know in order to develop confident rhythm guitar playing ability. The course is designed for guitarists who struggle with rhythm guitar, don't understand how to play in time or would just like to take their rhythm guitar playing as far as they can.
The course runs for 6 weeks with an hour long class once a week. Classes are usually 6 to 8 people in size. Individual attention and question answering is provided.
Course Content
Some of the things this course will cover are:
Open chords
Barre chords
Changing chords
Strumming patterns
Power chords (5 chords)
String muting
Different chords: Sus chords, add9 chords, 7th chords, etc
Using a metronome or drum machine
Picking patterns
Understanding rhythm
Syncopation
Palm muting
Rock and metal riffs
Dyads
Triads
Chord inversions
Chord fills
Why Take This Course?
After taking this course you'll be able to play open chords and barre chords, change chords faster and more effectively, play strumming patterns, play power chords, mute strings when playing certain chords, understand and recognise different types of chords, play to a metronome or drum machine, use picking patterns, understanding rhythm, execute palm muting, play rock and metal riffs, understand and recognise diads and triads, understand and recognise chord inversions and use fills within chords.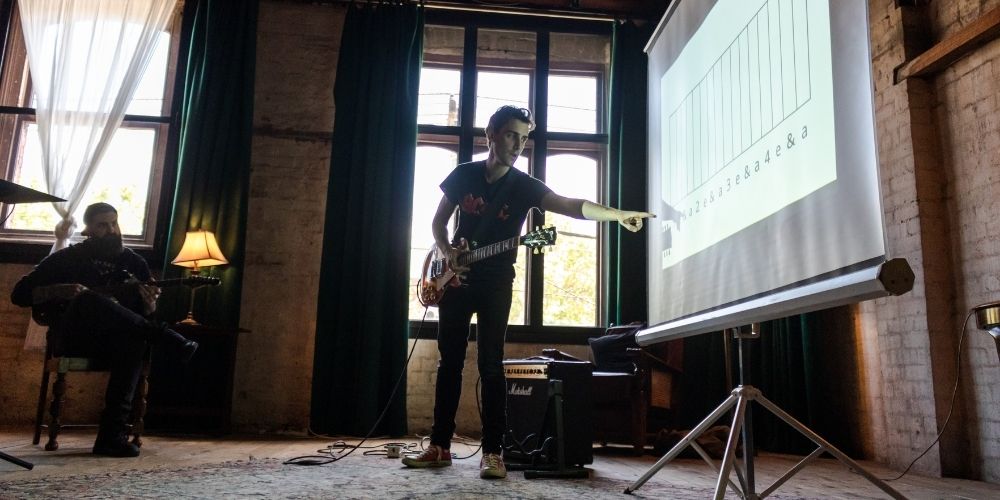 If you're interested in booking your place in the Rhythm Guitar Course fill out and submit the form below. When I receive it, I'll give you a call to talk about the next course starting date, the price of the course, what's going on with your guitar playing and what you'd like to get out of the course. I'm looking forward to hearing from you soon.
What do our students say?
"I started playing guitar two years ago and attempted to teach myself. It was going OK but I was really struggling with my timing. I want to be able to play with other musicians so timing is a big issue. Dean has helped me improve my timing and has given me the ability to play along with songs."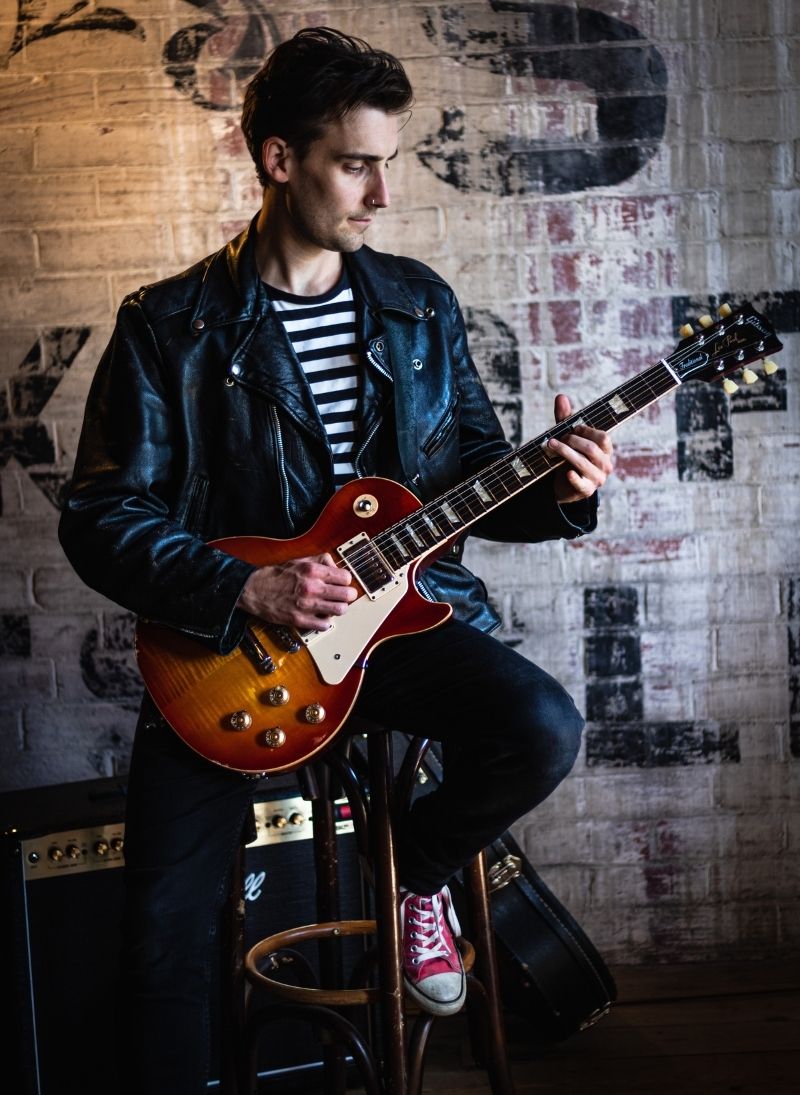 I struggle a lot with timing, will this course help?
Absolutely. A big part of this course will focus on understanding rhythm, counting beats, rhythmic subdivisions and playing to a metronome or drum machine. If you struggle with timing understanding these things will help greatly.
I'm new to guitar, can I take this course?
Though this course is suitable for beginners, it really all depends. If you're a complete beginner, this course might move a bit too quickly. This course would best suit someone who has a certain amount of playing ability regarding rhythm guitar but wants to get better. That being said, different situations differ case by case. The best thing to do is get in touch with me, tell me about your current guitar playing situation and we can work out whether you'll be able to handle this course.
Is this course just about strumming chords?
No, this course is about a lot more. Yes, strumming patterns and basic chords will be covered in this course, but there's so much more than that. This course is about what it takes to be a great, well rounded rhythm guitarist and will cover things like riffs, picking patterns, chords fills, how to count beats, subdivide beats and play to a metronome or drum machine as well as strumming patterns and changing chords.
I struggle with barre chords, will this course help?
Yes, if you're struggling with barre chords or anything else to do with rhythm guitar – this course will help. In this course I'll go over multiple exercises and techniques that will strengthen your barre chords, improve your barre chord endurance and speed up your barre chord transitions.
Our Most Requested Services
Got any questions regarding courses and lessons?
I'd love to  hear from you!