Short Courses | In Brunswick & Coburg North
Improve your playing with courses on lead guitar, technique, theory and rhythm guitar. Courses offer in depth information on specific topics and provide guaranteed results across short time frames. They're perfect for people who want to improve on a certain topic or want to learn but don't want to commit to ongoing private lessons.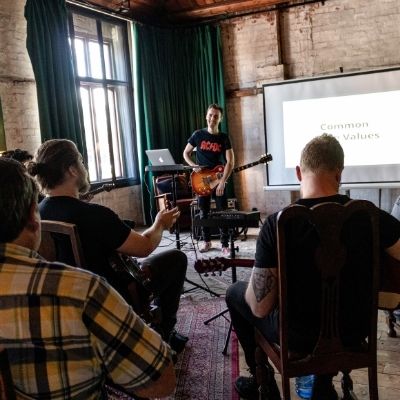 Lessons in Brunswick & Coburg North
Improve your playing with personalised private lessons in Brunswick or Coburg North. If you're interested in private lessons – you're eligible for a FREE trial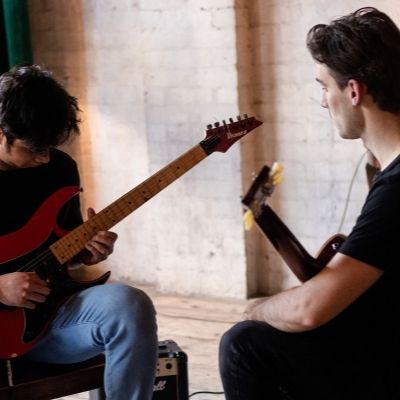 Improve your playing from the comfort of your own home from anywhere in Australia! If you're interested in Zoom lessons – you're eligible for a FREE trial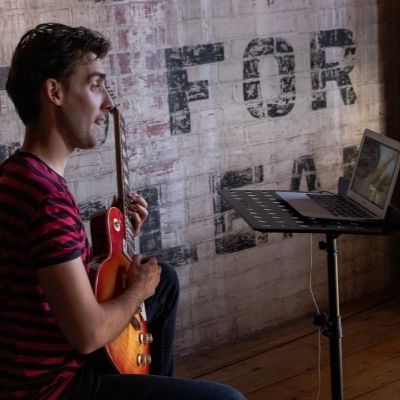 About Dean
and Rock Guitar Lessons
Hi, I'm Dean Luke, owner and guitar teacher at Rock Guitar Lessons – Melbourne's specialist electric and lead guitar studio.
 Rock Guitar Lessons offers courses and private face to face or Zoom lessons designed to help you improve your lead guitar, rhythm guitar, theory and technique in rock, blues, metal and other popular electric guitar styles.
 Unlike other studios, Rock Guitar Lessons specialises in electric guitar playing and focuses exclusively on the styles and approaches synonymous with the electric guitar. If you'd like to improve anything about your electric guitar playing – Rock Guitar Lessons is your best bet!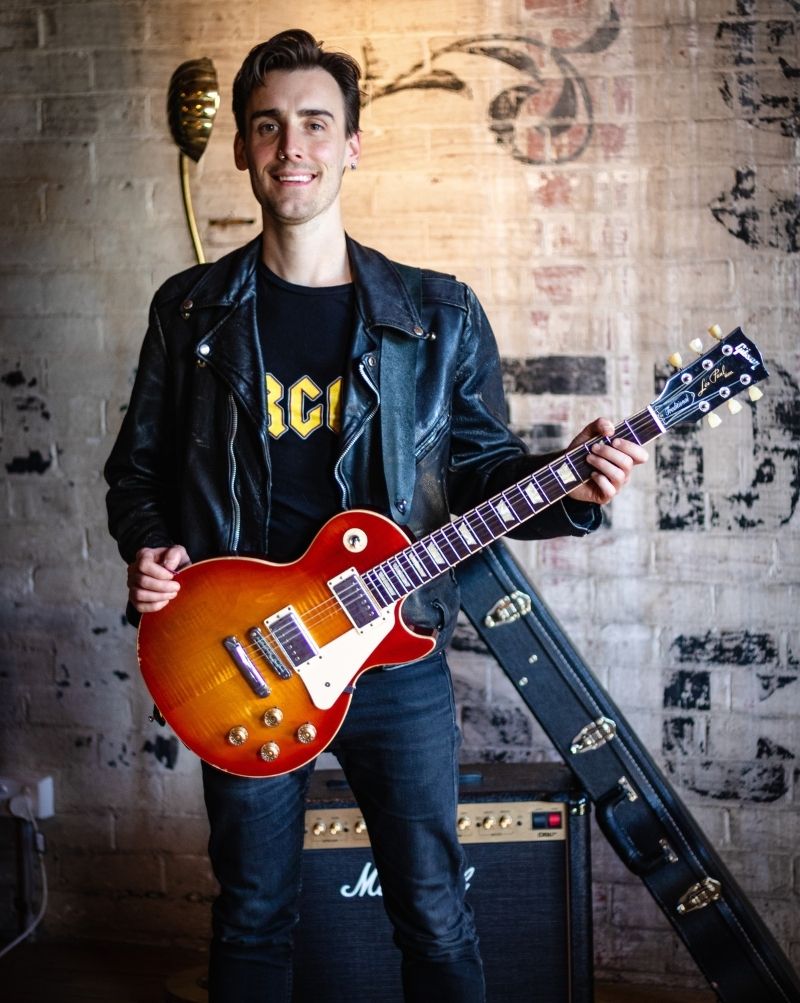 "I would definitely recommend Dean's lessons to other guitarists whether they're an experienced guitarist or not. It's being able to listen to someones points of view and opinions and grow, it's a life long learning curve, you never stop learning."
"Since beginning lessons I've been able to learn a lot of the harder soloing phrases and techniques a lot easier now. The strength in the hand I've built up after working with Dean and with practice has been something I never really would have worked on without Dean coaching me through it and making me work on those things which has been amazing."
"Dean is a really motivated teacher, he's got the experience, he's been in the industry a long time and since starting lessons with him I've found my guitar playing has improved significantly and I thank Dean for that."
Our Most Requested Services
Guitar Music Theory Courses
Sign up to your FREE soloing mini course!
Want to get a taste of what you can learn at Rock Guitar Lessons? Then download this FREE soloing mini course! In this mini course you'll learn a solo in the key of A using 2 scales every lead guitarist MUST be able to use – the minor pentatonic and blues scale. The solo is made up of 17 licks that are played throughout different scale positions all over the neck. Each lick utilises different techniques that every aspiring lead guitarist needs to master.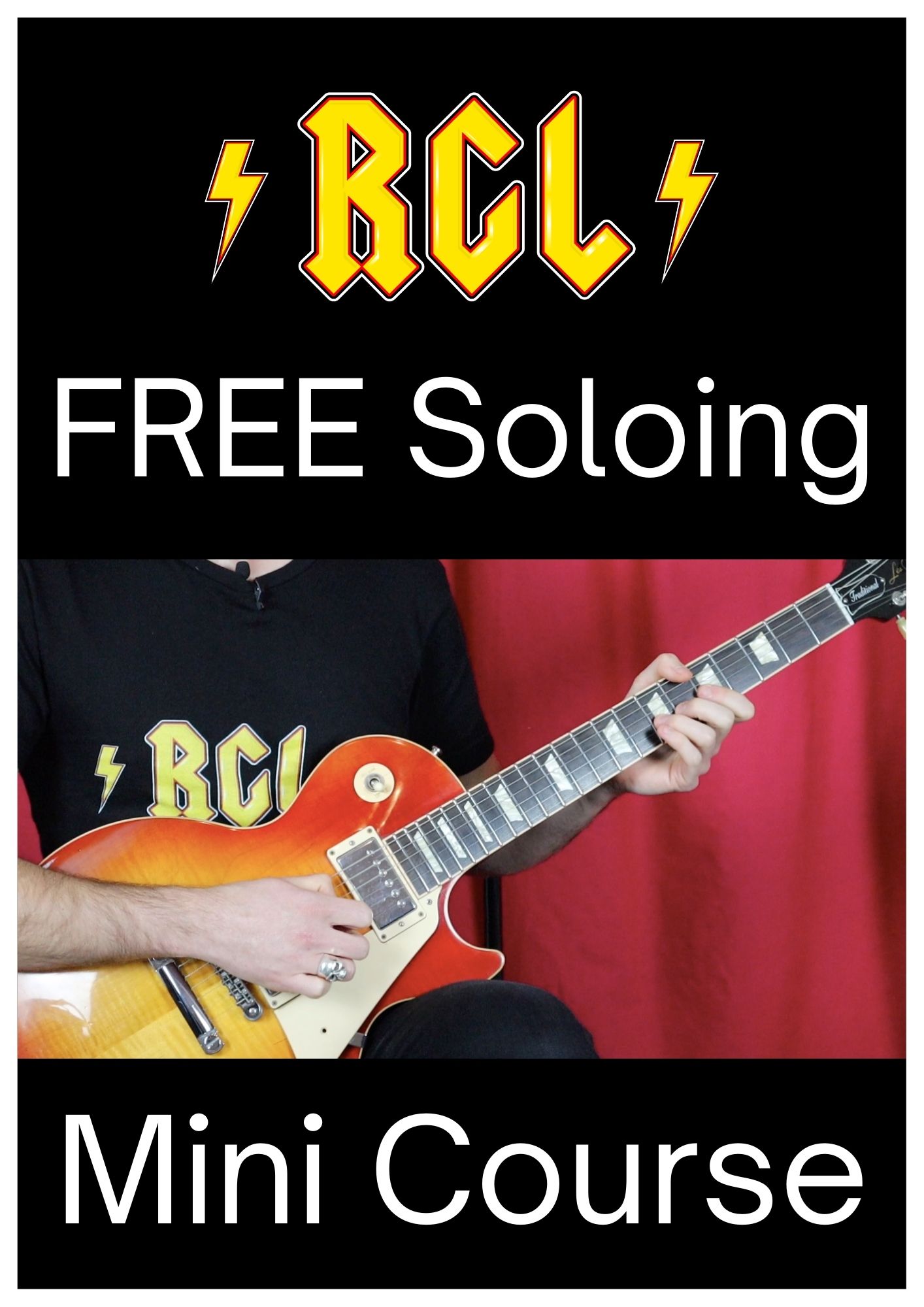 Got any questions regarding courses and lessons?
I'd love to  hear from you!